Finish Carpentry
---
We at Kantola Custom Woodworks provide the highest quality residential custom carpentry services in Northeast Wisconsin. Since 1999, we have been providing residents with beautiful custom carpentry for their home and building our reputation as industry leaders. Our team of expertly trained and experienced carpenters utilize the newest and unique carpentry techniques to provide flawless solutions to all of our carpentry projects.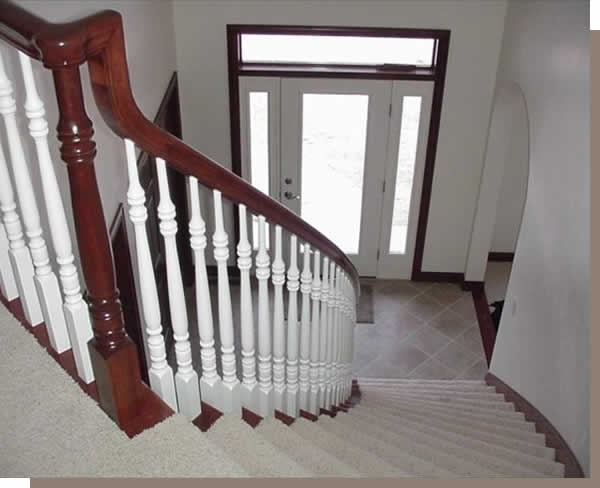 From first consultation to final reveal, we will be working with you through every step of the project. We will help you figure out your wants and needs, listen to your ideas, and provide suggestions when needed, but the final decision is always yours. We are fully licensed, insured, and bonded, allowing us to help you with projects small and large. From planning, choosing and ordering materials, and budgets, we are here to help you with all of your project needs.
Adding in custom furniture, shelving, cabinets, stair railings, and more to your home can revitalize and beautify your home. These additions can also add storage and value to your home.
Our goal here at Kantola Custom Woodworks is to provide you with beautiful custom carpentry while also ensuring that the entire process is enjoyable and stress free. By streamlining the process for our projects it allows us to be able to properly manage it from beginning to end, minimize errors, and provide a single point of responsibility and accountability.
---
Some examples of the work we offer include:
Custom furniture
Custom closets, tables, desks and shelving
Custom Cabinets for kitchens and bathrooms
Customized trim
Door and Window trim
Custom built-ins around fireplaces
Countertops
Railings and Stairs
and more
With our responsive and reliable team of professionals, we ensure 100% satisfaction throughout the entire process of the project. We are completely dedicated to providing you with the highest quality service you can find during every part of the project.